Request a wholesale account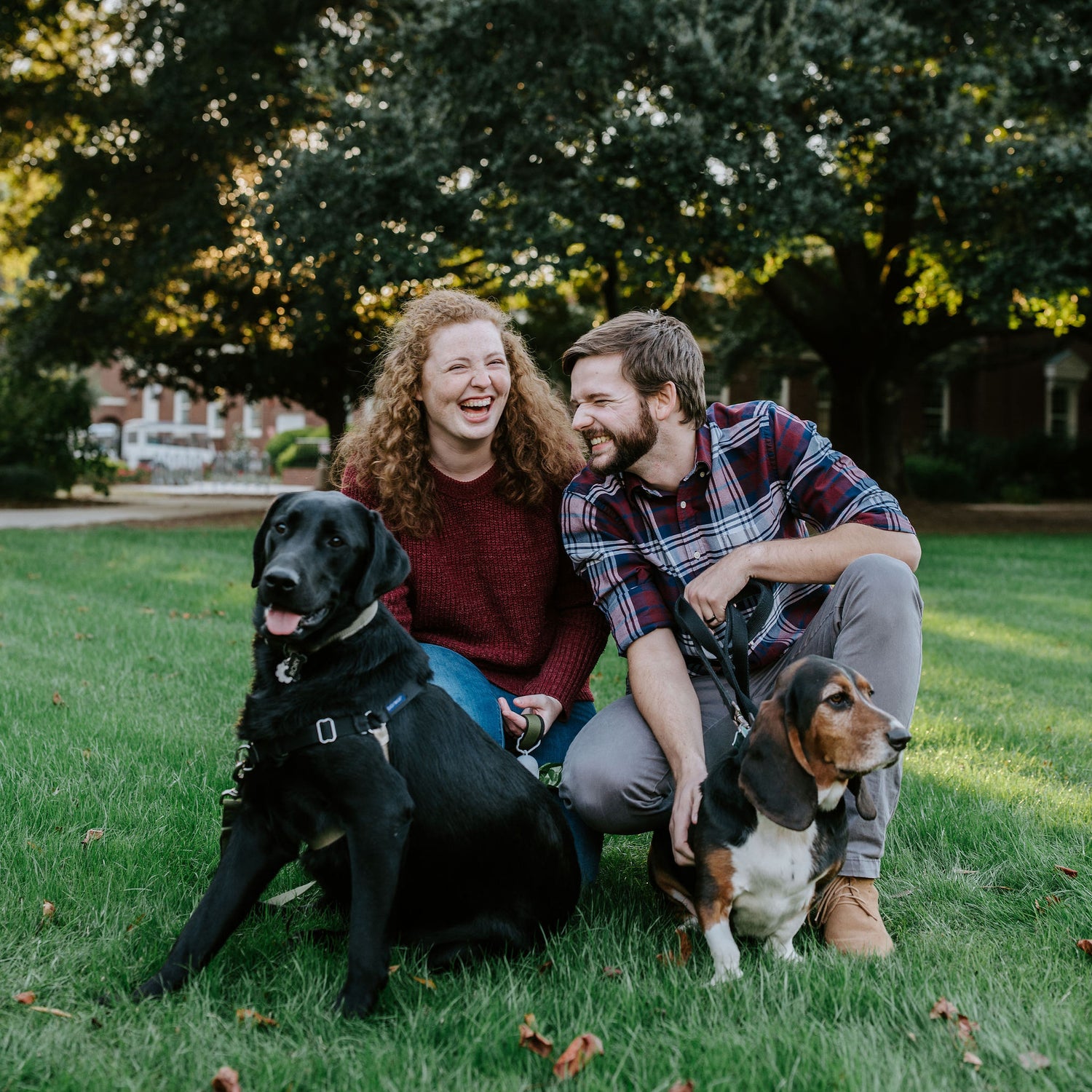 Our Story
Originally founded upon a passion for honeybees and a joke at a restaurant, RatherBee is a Knoxville-based illustration studio. While North Carolina will always hold a special place in our hearts, East Tennessee is where we call home; and we wouldn't have it any other way.

RatherBee is comprised of Jackie, her husband Banks, and their two dogs. While in the process of moving to Knoxville, Jackie -- very wrongly -- thought that she would have no trouble finding a graphic design job after moving to the Knoxville area because of her extensive experience in the field. However, life had other plans right after the beginning of the Covid-19 pandemic. She had no idea what to expect when she started the business in July 2020, except that it was always a dream to be her own boss.

As with any business, things started off small in the beginning. It was not uncommon to see Jackie and Banks standing outside in the boiling heat or freezing cold at any of the local craft markets around the Knoxville area to spread the word about the new business. However, you can now find our work in stores all across the United States and in people's homes across Australia, Canada and Europe.
Founder, Owner & Maker

Jackie is the creative founder and owner of RatherBee. Her passion for creating nature inspired gifts started while she was still in college, and she decided to turn this passion into a business after moving to Knoxville! She spends most of her days running between her computer and lasers while designing and cutting products.

Husband, Logistics & Encourager

Banks is the real reason that RatherBee continues daily. Without his constant encouragement this business probably wouldn't have grown to where it is today. He spends most of his days running code for his research and focusing on his PhD in Finance. When he has the time he is the main plant stake cleaner and accountant.

Foot Warmers & Mail Man Alerters

Rory (top) and Lacie (bottom) are the real MVPs as they are constantly either warming feet or keeping a look out for the mail man for the multitude of deliveries that comes with owning a business. They try extra hard to send some love to customers by leaving little bits of love (aka fur) in every package. On the other hand, their mom trys to remove as much of this as possible.